How To Contact Chinavasion
See below for email and phone contact details. Chinavasion offers you professional, prompt, personal assistance from our team of friendly English speaking Chinese staff.
Questions About Buying From Chinavasion?



Track Your Delivery:
---
How To Contact Chinavasion

Get fast, professional help in clear English about how to order, understanding shipping, order statuses and shipment tracking, returning faulty products, and more!
Chinavasion Customer Support - Ready to help you import electronics from China easily!
---
Email
The easiest way to get a fast email response is
to submit a ticket to the right department: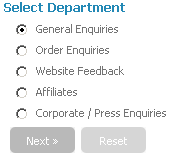 When you submit a ticket, you'll get a response
by email with in one working day.

"Submitting a ticket" is an easy way to get answers to your questions. We'll answer you with in one working day. It works exactly like email. When we reply, you get the reply in your email inbox.

You are also welcome to email us directly:
---
Phone
For general support queries, in English language only, you can check our phone numbers here.

Free Call Back: Alternatively, if you would like us to phone you, please open a ticket and request a time in our working hours for us to phone you.
---
Meet Us!

We would love to meet you!

Chinavasion's Sales Office is in the city of Shenzhen, China. To find out more about the company, read our About Us page.

You are welcome to have a meeting with us here in China. It's a great way to get to know who you're dealing with.

Just contact us to arrange a time to come to our office.

You should buy samples online using the Chinavasion.com system first, before your meeting, if you want to collect products from the office.

You can order online and pay in cash at your meeting: please discuss your requirements with customer support.




You're welcome to visit us in person.
You can order samples in advance and pick them up at the office.
Click for more help topics: