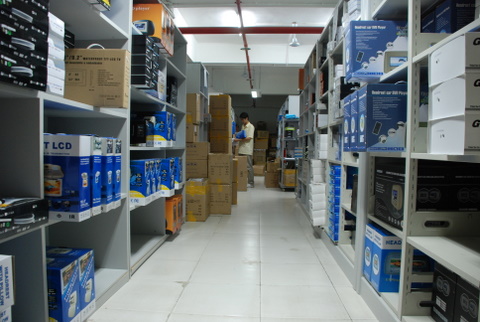 Everything you see on the Chinavasion.com website is in stock ready to send outimmediately.
With over 1000 products, that means a lot of warehouse square footage and somesupremely hard working guys and girls!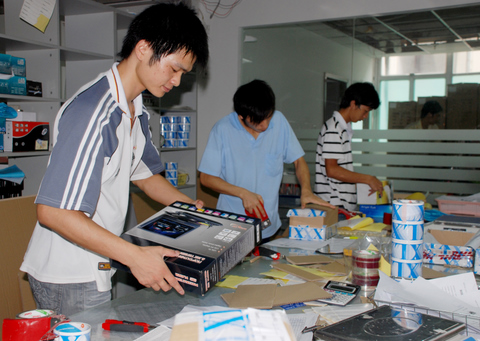 The never-ending story... our tireless packing dudes.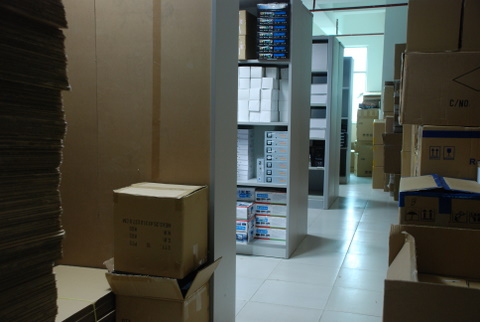 The calm before the storm... the warehouse begins the day the way it was leftlast night: perfectly neat!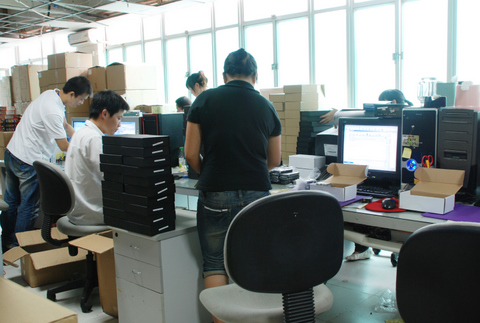 By the middle of the day it's become a bit more hectic processing at least 500separate orders a day.

Every phase of the warehouse process has its own designated area and team.

Despite the volume of orders, there's a strict system being followed whichensures
100% accuracy in the picking and packing, day in day out.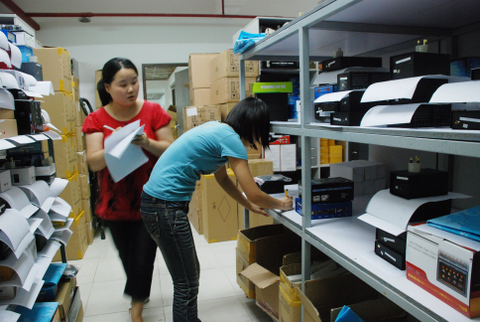 Our Warehouse Team ignored management instructions when we told them to doublecheck everything.
They decided to triple check everything instead.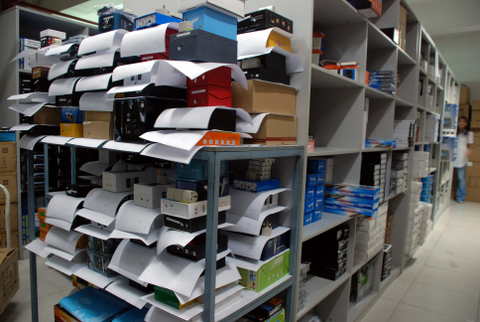 Anyone who ever visited a normal chaotic Chinese factory or office willunderstand
our pride at achieving this abnormal level of neatness!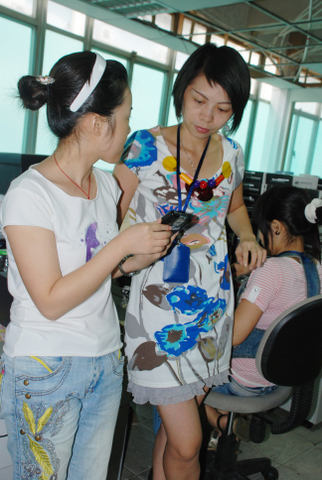 Kitty (right) looks after Quality Control and stands for no nonsense!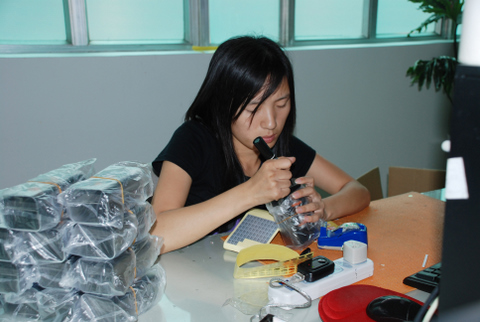 No shortcuts - everything gets tested before being approved into the warehouse.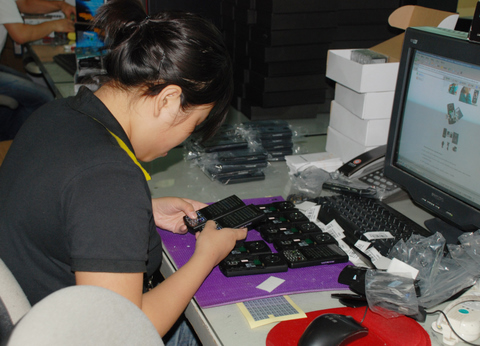 "Not A Stone Left Unturned"... Checking cell phones one by one to make sure thequality is perfect.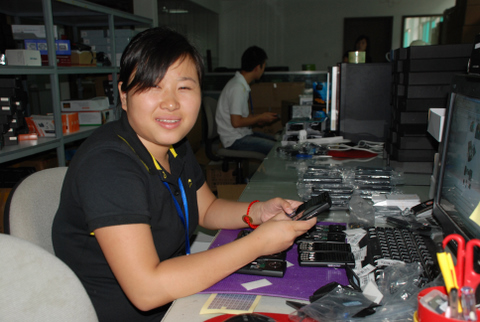 The smile says this phone passed the test!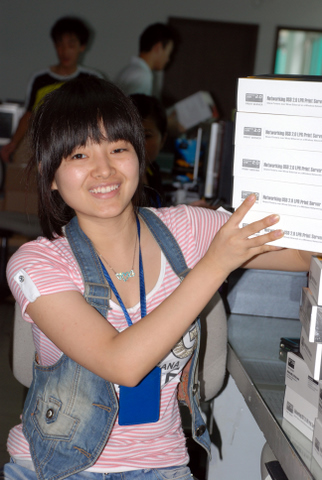 Each product type has a detailed standard check sequence,
continuously improved by long term testing experts like Amy.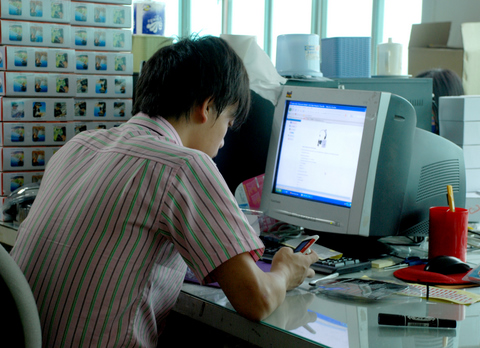 One of the important checks in each new batch of stock is making sure everyspecification
of the product matches the description shown on the website, so you receiveexactly what you paid for.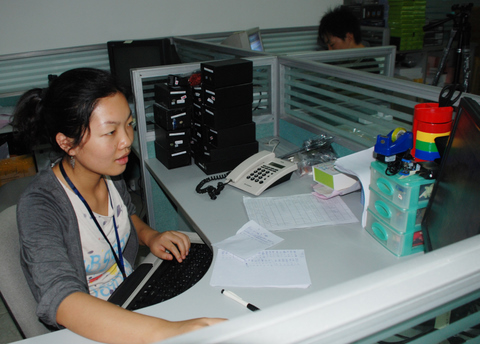 Winnie may look sweet but she's ready to come down hard on any of our
factories who deliver us anything but the best quality!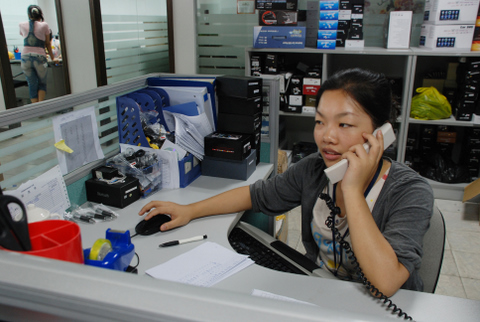 "Hey! Those cell phone batteries aren't up to scratch! Take them away and bringme some more right now!"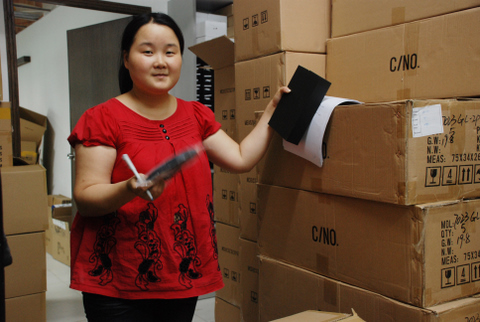 Lisa is queen of the warehouse and the calm exterior hides a razor sharp mind,
obsessed with organization and efficiency!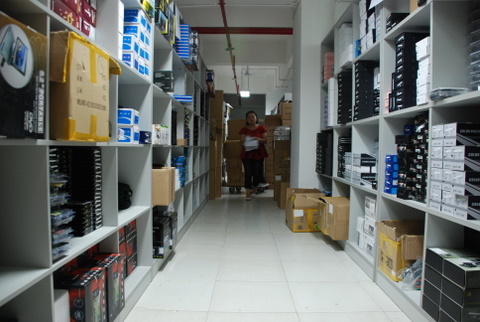 Lisa only just had a baby boy but here she is running up and down the aisles toget your products ready!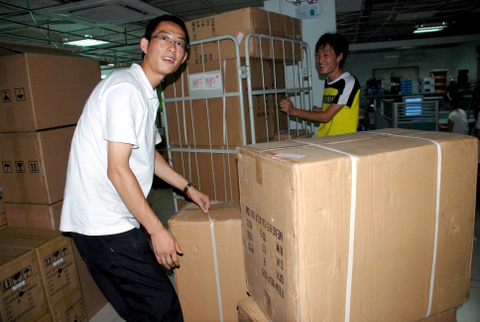 Anything too heavy and the ladies will call on Gordon!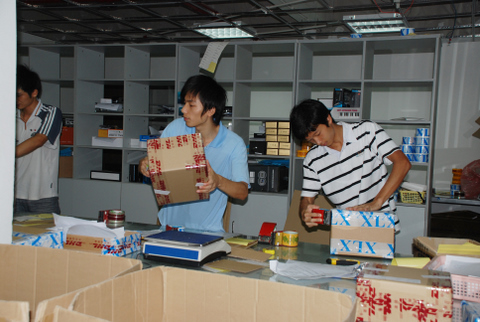 "Heroic" is the only right way to describe the efforts of the Chinavasionpacking team.

Before anything is finally boxed up it gets another check and
if electrical plug adapters are needed for the country in the delivery address
they are added for free. (Detailshere)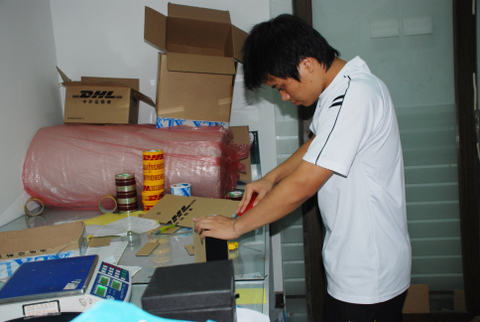 Every single box is individually cut to size from sheet cardboard so it savesyou shipping money and keeps the goods tight.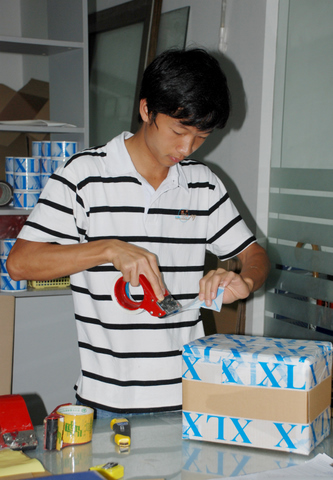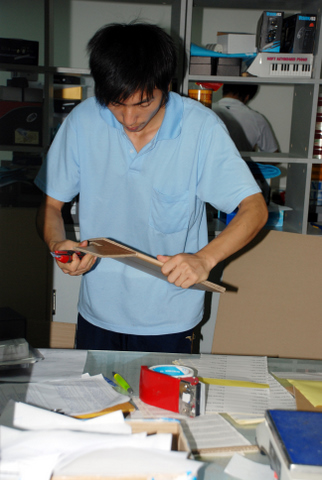 Super strong packing tape, ultra sharp craft knives...
I do sometimes wonder how these guys have any skin or fingers left.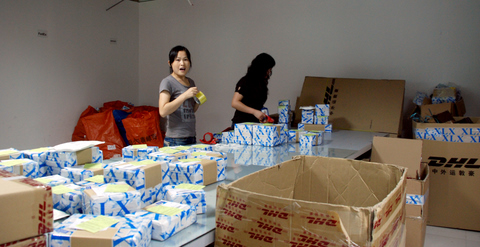 "Stop giving me boxes!"
The packing guys are usually so fast they outpace their shipping labelscolleagues.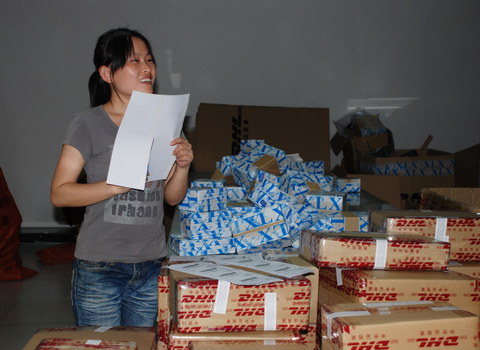 "I know we're a wholesaler, but are you sure these are all for the samecustomer?"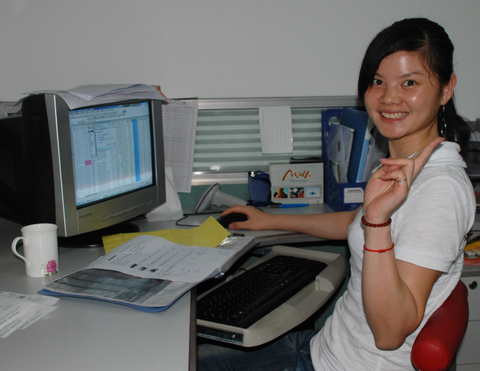 Stephanie says "Make sure your delivery address and phone number are right... orelse!"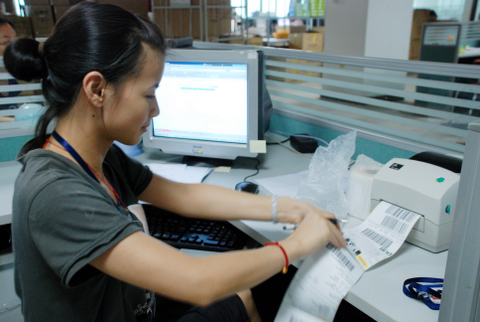 Cherry knows exactly which label goes where, for flawless processing in each
of the courier systems.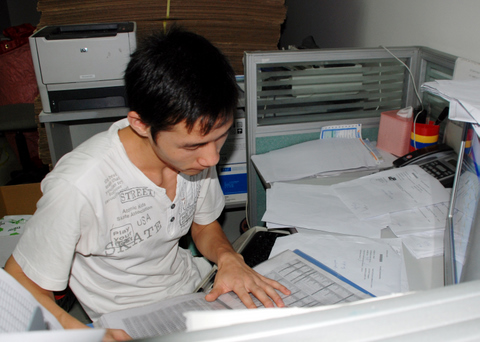 You want some spare accessories added to your order? You got it!
You want a special note added to the invoice? Right on it!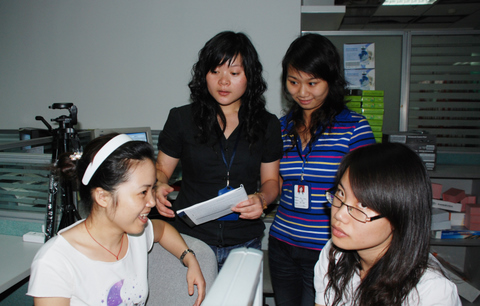 "That's enough pictures!" says Shirley, rolling her eyes.
"Let us get back to work, have you got any idea how popular these gadgets aregetting?"