The e-commerce landscape is changing. EBay may have been the only game in town when it came to online auctions eight years ago... but there are now a raft of options out there for you to choose from. Chinavasion provides you with the products, descriptions, and blinddropship service... now all you have to do is go out to these sites and sell for profit!
That's not to say that eBay didn't have any competition way back then. There were several online auction houses and classified sites to choose from in the 1990's but they just couldn't compete with eBay when it came to traffic. EBay was also being nice to its sellers then.
But that was then and this is now. Other e-commerce sites are starting to take some market share from eBay. One reason for the seller and buyer drift from eBay may be caused by eBay executives sudden case of power intoxication. The eBay board has recently put in place sweeping changes to policy and practices, changes many sellers think were made to:
Squeeze more money out of the sellers using the site
Push the little guy from the site
Just irritate the sellers on the site
Here are just some of the changes eBay has put into place in the last five years:

Numerous increases in fees
Sellers are no longer able to leave neutral or negative feedback on buyers accounts
Pressure in Australia, the UK and now the US to get PayPal as the only electronic payment system on the site.
Higher volume sellers get discounts and added benefits for staying with the site
EBooks and other non-physical items can no longer be auctioned
Other part-time sellers have also commented on a spotty customer service record and tendency to cancel accounts with no disclosed reason and make it difficult for the person to re-open them.
That being said there are still few better places to bring traffic to your own e-commerce site or online shop as there are a still an incredible number of people shopping on eBay.
If you're looking to boycott eBay or get out of eBay completely (just because you think that eBay sucks and not for the eBay boycott), Or you want to put your eggs in some other online auctions baskets then here is a list of more than 50 sites that you might want to check out:
Is there something missing? Have we missed your favorite site? Let us know and help this free resource grow.

Adflyers
A British classified site which has been online since 2007... It offers premium and free listings and even has some video functions.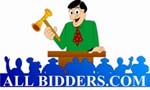 All bidders
An Australian-run auction site that's been around since 2001. It gets a reasonable amount of traffic. Most business happens in the automobile section. Listing fees are between 40 US cents and one US dollar with sellers paying an end commission of 3%-3.75%.

Altec Trader
An international auction site registered in California in January 2008. It has already built up quite a bit of traffic but that could be because of all the free swag -- (swag including free listings, no final sales cost).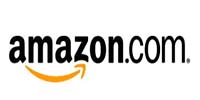 Amazon
The site that needs no instruction.... If eBay was the alpha male of the eCommerce community then Amazon would be the community member always competing for top-dog position. And if recent examinations of spending figures are to be believed it's making some ground on its claims to the ecommerce throne. For those people living under a rock it was set up in 1998 and it owns the popular traffic volume monitoring application and site Alexa. It has also recently launched its very own cart system.
However, this site is very much US-Seller centered and, if you are an international seller, there may be certain categories you can sell things under.

Auction Ad City
A new US-based online auction site started in February 2008 Auction Ad City is an auctions and classifieds online marketplace where everything can be listed, including businesses and individuals.
It costs 50 US cents to list in the classified section, for which you get the right to have five pictures and permanent 'parking'. Other enhancements cost between 10 US cents and USD$10
It is free to list on the site, with various listing enhancements being available, with a similar cost to classified enhancements.
The site also has a subscription payment plan which allows sellers to list as much as they want for free, provided they have subscribed.
There is not too much listed but there is still more than some other start ups.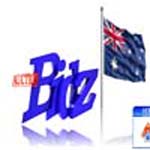 Auction Bidz
The Australian online auction and e-commerce market is very crowed apparently. Here's another Australian online auction site. It's been around since 2006 and is offering free sign up as well as a cash incentives to sign on as a seller or buyer (if AU$10 could be called an incentive)

Auction Fire
An online auction site that has been online since 2002, although you wouldn't know it with the pre 90s look of the site design.
Traffic is not bad at this site with 101367 registered users. There are a lot of listings being in the watches and miscellaneous section and a decent number of listings being in computers and video games. While it is based in the US it gets more traffic from India.
It has been getting mixed reviews from other review sites.
There are no listing charges to log onto the site and you will be able to add images and get front page promotion for free as well. The site charges a 2.5% commission on successful sales.

Auction Warehouse
An American auction site that has been around since 1999. DMOZ describes it as a place to find and sell computer peripherals... but pretty much everything under the sun is up for offer on this site and it gets the average amount of traffic.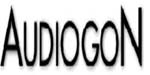 Audiogon
This auction and classified site has been around since 1998. The owners of the site state that they specialize in high-end audio equipment but seem to have listings for almost everything that is entertainment and home theater orientated. They have a fairly good traffic rating with listing and purchasing but no end commission.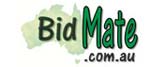 Bidmate
An Australian site founded in 2007 by Ron Gully (now you have someone to pin the blame on if things go belly up). It doesn't have too large a traffic base as of yet but the early reviews look good.

Blujay
An American online classified site that doesn't charge buyers and sellers. It says it makes all of its cash from banner advertising. It's been around since 1998, making it one of the older ecommerce locations on the internet and seems to get most of its traffic from the states.

Bonanzle
Bonanzle is a Seattle-based shop forum showcase set up in June 2008. It works similar to a shop in a mall, gives sellers live chat and email functions and lets sellers import listings from eBay and Craigslist. It has garnered a lot of press from around the worldwideweb, including Powersellers Unite, and has already gained a PR of 4 and an Alexa rating of 38,000. Most of the traffic for this store comes from the US with a small number coming from Canada, the UK, China, India and Australia.

Click India Classifieds
Even though Click India is something of a new kid on the block in the way of classified sites in India it has been making waves, building up a large following very quickly with most people being positive with their reviews.
What will make this site attractive for international eBay resellers trying to break into emerging markets is that business on the site is carried out in English.
Classifieds are free to place, have five pictures set per classified and will stay up for 30 days.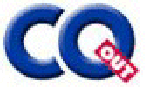 Cqout
Cqout calls itself the UK's second largest online trading marketplace. It does have a lot of traffic for what it is. Launched in 2000 it gets most of its traffic from the UK and US. Its fees for sellers are based on the commission and will gradually drop as the sales profits get higher. It charges buyers a one-time registration fee to join.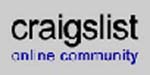 Craigslist
Craigs list has the name recognition of Amazon or eBay. It's perhaps the local classified site known the world over. Launched in 1998 Craigslist doesn't have that great a page ranking but its Alexa rating is through the roof. EBay owns 25% of Craigs list and the two have wrangled in the courts as recently as 2008.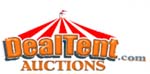 Deal Tent
An eBay clone. It's been around since 2005 and sells things internationally. It is registered in Florida and has similar traffic to Altec Trader, even though it has been around for a couple more years.

De Remate
Formerly Mercado Libre's main competition De Remate was bought out by the South American giant in 2008. The site itself owned and operated for other domains, including De Remate in Argentina, Chile, Columbia, Ecuador, De Remate, Mexico, Peru, Uraguay and Venezuela. The group also controlled the De Rento name in Columbia and Mexico.
The De Remate name has fared pretty well from the takeover and the sites still enjoy relatively volumes of traffic. Sellers are able to sell via auctions, stores or classifieds. De Remate's fees are a little bit cheaper than that of Mercado Libre with sellers paying 1% listing fees ($1-$10) and 4.49% in commission for auctions and 7.99% for classified and shop listings.
On a somewhat related note, if anybody in South America could help us out with the difference between the markets De Remate, De Reto and Mercado Libre operate we would be grateful.

De Reto
De Reto is part of the De Remate stable. Formerly Mercado Libre's main competition De Remate was bought out by the South American giant in 2008. The site itself owned and operated for other domains, including De Remate in Argentina, Chile, Columbia, Ecuador, De Remate, Mexico, Peru, Uraguay and Venezuela. The group also controlled the De Rento name in Columbia and Mexico.
The De Reto name has fared less well than De Remate, particularly in Columbia. Sellers are able to sell via auctions, stores or classifieds. De Remate's fees are a little bit cheaper than that of Mercado Libre with sellers paying 1% listing fees ($1-$10) and 4.49% in commission for auctions and 7.99% for classified and shop listings.
On a somewhat related note, if anybody in South America could help us out with the difference between the markets Deremate, De Reto and Mercado Libre operate we would be grateful.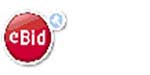 Ebid
An auction site that was started in 2001 it gets better than average traffic, most of which comes from the US and the UK. They don't charge to list but have a 3% fee for a successful sale.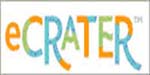 Ecrater
A free auction and ecommerce store creation service that was set up in 2001. There is a bit of buzz around this site. They use the Google checkout system and say that they are parters with Google in this regard.

Efleaa
A US eBay alternative which has been around since July 2008 and gets most of its traffic from the US. Named after the concept of the flea market efleaa allows sellers to use Google Checkout and PayPal as well as importing feedback from eBay and other alternatives. It has an increasing volume of traffic and fees are fairly reasonable.
There are no listing fees and a commission fee between 5% and 1% You are also able to hire a 'booth' (storefront in EBay terms) and waive comission fees. Booth prices range between US$4.95 for month to US$39.95 for a year.
Like an increasing number of the newer eBay alternatives it is getting not an unsubstantial amount of traffic from Twitter and will tweet and retweet many of its users listings.
And if this tweet is to believed they definitely aren't a shrinking violet "ebay is still King in the online auction world, but www.efleaa.com is the crowned Prince, heir to the throne"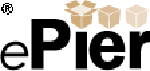 EPier
A US eBay copy that was set up in 1999 'to level the playing field' (according to the site owner). Private sellers can sell everything up to, and including, a car for free while business sellers are able to set up an online shopfront with the site.

Fia Ola
A site with a Pacific community in mind. This ecommerce site is aimed very much at online shoppers and traders in the Pacific Islands, with much of that focus being on Samoa. While it is very new (it was set up in 2008) Fia Ola has already garnered a page rank of 3. Sellers can offer items up either via Auction or in stores and is free to list in (if you do it yourself) The Fia Ola crew will also help list the item if you give them 25 Tala or, for 50 Tala, handle the whole process.

570 Auctions
A US-based auction and site set up in 2009 that is offering the first 1000 people that sign up for accounts a completely free ride.
The site offers classified and auction listings and has a bulk uploader for everyone who wants it.
Listings and customer numbers don't seem to have taken off here yet.
4 Sale 4 Now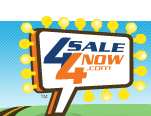 4Sale4Now
An interesting concept where sellers start high and let the price go lower.
Items on 4Sale4Now start high and then, after a scheduled time, the price gradually comes off until it hits the absolute lowest price you could accept letting them go at. It then goes off the listings.
Scheduled price drops are shown on the description and are crossed off once a certain day is reached.
The site has been put together well and has received a surprising amount of love from Google considering it has only been up since late 2008. It has a very reasonable amount of listings online as well.
Before you list anything on 4sale4now you have to buy seller packs, which grant you the right to list products. 5 listings will set you back US$10 while 100 will cost you $150.
There is no fee for unsold items (although you will have to pay to list it again) you can expect to pay a final commission fee of 4% of the final sale figure although it looks like you may end up paying a different figure depending on how much the item is 'discounted'.

Gumtree
Gumtree is proported to be the second biggest ecommerce site in the UK after eBay, with an absolutely massive audience in the UK this site offers free classifieds to any UK resident that should choose to use them.
Some buyers complain that people who leave ads on this site are sometimes slow to respond however so you might want to develop a good reputation for being the fastest responder on the block if you can.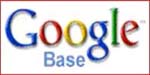 Google Base
Google's foray into the ecommerce world (apart from Google checkout, Google's shopping cart system, and Google product search, which is linked to Google base) Items can be listed for free with this system.

Hi Bidder
An online auction site that has been around since 2005. Sellers are able to set up a store and offer items up for auction as well as set up a free store. There are no lisiting fees and most of the enhancement fee costs seem pretty low.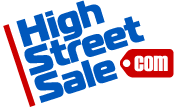 High Street Sale
A UK-based online auction service set up in April 2009 High Street Sale has done fairly well for itself getting some love from Google in that short time.
There seems to be a focus on cheap mobile phones, fitness DVDs, ladies shoes, electronics, clothing, gifts and LCD TVs, but there are a range of other products available.
The site aims to offer the lowest priced goods directly offering end of season sales, clearance sales and end of product lines.
It doesn't cost anything to list on, asks for a 3.5% final sale fee and is only open to sellers with UK addresses.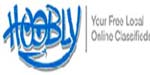 Hoobly
Hoobly is a US-run global classified site set up in 2002 that gets fairly good traffic. It has a free ad service and an interesting premier ad system where you bid on how much you are willing to pay for an ad.
Visit the Chinavasion blog for a more detailed review of Hoobly.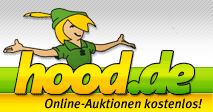 Hood.de
A fairly big German alternative site which offers, auctions, classifieds and storefronts.

Inter Shop Zone
Wouldn't you know it... it's yet another American eBay clone. This time it was started up in 2002 and has very average traffic volumes.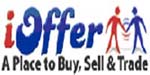 Ioffer
An ecommerce site that's been around since 2001. It gets a large part of its audience from the US but a large proportion also from the rest of the world. It touts itself as being an ecommerce community where people can negotiate prices for things. You can even swap things if you want. There's a final listing fee of 5% for sales and one US dollar each for successful swaps.

Job Lot
A UK-based classified site which allows you put up listings, with photos, for one month for no listing fee (for now) and without charging a final sales fee.
Set up in 2006 the domain name is registered until 2019 suggesting the site owner is in for the long haul.

Kijiji
Kijiji isn't so much of an eBay alternative as an eBay additive.
This free global/local classified site is an eBay subsidiary and was set up to compete with Craigslist (a company that eBay owns 25% of, go figure)
Kijiji has grown till it is the second largest free classified site in the market in the US and Canada at least and as of June 2009, Kijiji.com attracted nearly 7 million monthly unique visitors and more than 400,000 live listings.

LGG Auctions
A UK based online auction, fixed price sale, and classified site started in August 2006. The site is free to list on and most of its enhancements cost between 10 pence and one great Brittish pound. Closing commission fees range between 3.5% and 1.75% depending on the value of the item.
Traffic for the site is not bad and there was close to 1000 listings on the site at the time of writing, most of which being in the uncategorized and 'other' section.
Liquibiz
The European branch of Liquidation it was set up in 2006 and uses the same US server.

Liquidation
Liquidation is a US site created in 1998 designed for the sales of lots. It's got a bit more traffic than most other sites.

MADBID
One of the UKs increasing number of penny auction sites, which have gained something of a growing notoriety in the UK for being extremely addictive for buyers.
With penny auctions the buyer buys a package of bids which allows them to raise the price of a bid a penny a time.
This means, as sellers, you should put the initial price almost at the level you want to get it for.
While other penny auction sites don't let people list their products madbid has an application form for people interested in listing products on their sites. So in essence they may consider bigger sellers with a constant supply line.
It is only limited to people in the UK so people outside this area might want to think about issues shipping could create.

Mercado Libre
Not so much an eBay alternative as an eBay additive, this Spanish and Portugese only meta ecommerce portal is eBay's exclusive South American partner (eBay owns 18.37% of the South American giant). the site draws an incredible amount of traffic and has a page rank of 7 and an incredibly high Alexa rating. According to Wikipedia [citation needed] Mercado Libre has 32 million registered users, 40,000 of which make a living off selling through the site.
The company was launched in Argentina in 1999 and quickly spread to other parts of South America. Most of the site's traffic comes from Mexico, Venezuela and Argentina although its coverage of most of South America is quite strong. At the time of writing Mercado Libre had sites in Argentina, Brazil, Columbia, Costa Rica, Chile, Ecuador, Mexico, Panama, Peru, Dominicana, Uruaguay and Venezuela. Mercado Libre also owns Mercado Pago, the South American equivalent of PayPal and the ecommerce portal De Remate (which operates the De Remate and Dereto brands).
According to Wikipedia [citation needed] again there are some complaints by sellers that there is a lack of protection against bad buyers and that first-time buyers and buyers with bad ratings can still bid on expensive items, the site doesn't mediate or claim any responsible for business carried out on the site and will not completely refund fees for sales made to non-paying buyers.
The auction site has classifieds, shops and traditional options. For auctions it charges sellers a 1% listing fee and 4.99% commission and for classifieds ads it charges a 9.99% commission on sales.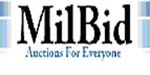 Milbid
Another US eBay-like auction site that's been around since 2003 but hasn't gone too well in the traffic department.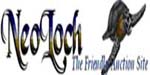 Neo loch
A site with an interesting name and layout. The name is reminiscent of where the wee dongles would go for a drink and there are a menagerie of sea creatures on the front page for some reason. It was launched at the start of 2008 as the 'friendly auction site' and has already gained a fair amount of traffic (most of it from the US). Its fees are pretty standard ranging from 10 US cents to five dollars US for listing enhancements and final fees of 2.75% to 1.5% for successfully sold products.
Njuskalo
Njuskalo (which roughly translates to ?sniffer? in English) is a free classified site that started up in 2007 in Croatia and has gained a considerable amount of ground since. You can have up to 10 photos on listings and the site makes it easy to renew and change ecommerce listings.

OfficeHax
Another new online auction site that is based in the US but still gets a lot of its traffic from other locations. Office Hax was listed on the icann registry late in 2007 but the owner is still tinkering with the site resulting in a very shiny, interactive interface.
Listing on this site is free and much of the organic search traffic is driven by electronics according to Alexa.

Oltiby
The online reverse auction where buyers make the listing and sellers bid for the sale. It's been around since 2005, is based in the US and has British and French offices.

One Way
Oneway has New Zealand and Australian branches and was started in 2005. This makes it one of the older sites in the antipodes. The banner stating "The largest kiwi owned auction website", which appears on both the New Zealand and Australian versions of the site, must go down really well with those on the Western isle. It's free to join and list on the site. It'll charge various service fees depending on the service (NZ$2.50 for a classified listing and 40 New Zealand cents for a bold or feature listing) and a 5 percent final value of the sale which doesn't go higher than NZ$199 (an item that sells for NZ$2000 will get a fee of $54 for example).

Orbay
A UK auction and classified listing site that has been online since 2005 and gets a surprising amount of its traffic from the US.
A large amount of its listings and traffic seems to be software, eBook and electronics related.
While it is free to set up a store with 50 items or there listing an item will cost you a percentage of the value of the item, ranging from 10% to 2.4%. There are enhancements available for costs between 05p and 4 GBP.
Final commissions range between 4.5% and 2.2% with anything sold for less than 7GBP attracting a flat 2pound final payment fee.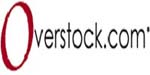 Overstock
A US site that has been around since 1999 and does most of its business in the US, although there is a little traffic from India England and Canada. Overstock is different to most of the other sites on this list as it deals with wholesale lots and requires you to apply to stock goods through their store.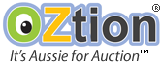 Oztion
An Australian eBay clone started up in 2005 in Melbourne. There is quite a bit of traffic for this site but reviews are decidedly mixed...surprising since there are no listing fees. Most unhappy reviewers warn people heading to the forums to watch for trolls..

Ozebid
An Australian online auction site (unsurprisingly). While its been around for a while it hasn't made much impact on the market.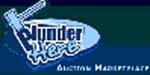 Plunderhere
ARRRR it be the ecommerce site you be visiting to offload your booty ARRRR. But in all seriousness it's an all purposes ecommerce site that is Canadian-based and was started in 2003. You can auction things off, trade things or set up your stall through this colorful site and most things are free or fairly cheap to do. Its traffic is a little lighter than other sites and Google doesn't seem to like it for some reason or another. Perhaps they prefer ninjas.

QXL
Formerly QXL, now Tradus it was started in 1999 and floated on the Nasdaq soon after. QXL is only one of the trade names but it is one that seems to keep people happy according to the people who use Ciao.
The QXL name seems to be best known in Norway and Denmark where it is a quite a popular ecommerce portal
The online auction sites in this stable include: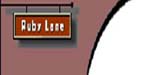 Ruby Lane
If you're peddling the finer things in life then this site may be an option. It was set up in 2007 and is more like an online mall where you set up a shop within the site. Setting up a shop costs and they charge a listing fee per item as well as an advertising fee. But they do claim to advertise in several trade journals to boost rankings and increase your chances of sale. It's yet another US site and gets most of its traffic from the US although there is more than a little traffic in the UK, Canada and India as well.
Sell Bid And Buy
A site that calls itself "Australia and New Zealand's low cost online auction site" free to join up with an AU$5 credit once you do. The fees, which are explained on a page fairly far back in the site, are pretty good. You'll pay nothing to list the item and a fairly low price for buy it now and reserve options (five Australian cents for 'buy it now' 10 for reserve). Final commission fees are 3% for things under AU$75, 2.75% for things over AU$75 and 2% for things over AU$1000. And if you're planning to sell get ready to go through a clearance check and you're going to have to use PayPal.

Sell My Stuff
An auction site for Australian vendors, it's been given the thumbs up by vocal eBay critic EBay Exodus (AKA f*** eBay) so it can't be too bad.


Shoporium
An ecommerce portal something akin to Amazon but without the looks or reach Shoporium is a service that allows sellers to set up their own shop, manage it, and market their listings on other locations.
The design is very 1990's, which is somewhat unsurprising as it was first created in 1999.
The site just requires you pay a US$17.50 monthly fee.

Specialist Auctions
A global online auction house, registered in the UK which, according to site cofounder Bob Clement the site gets 10 million pages per month and those who have used it seem to like it.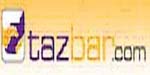 Tazbar
Tazbar is an ecommerce site that offers fixed price sales, auctions and wanted adverts. It was set up in 2006 and gets most of its business from the UK with the next biggest amount of traffic coming from the US. It has a varying level of memberships which gives you different levels of access and exposure depending on how much you spend. At the basic level you're required to pay a 3% commission on successful sales.

TripleClicks
An eBay alternative site for sellers that has been online since May 2000, Tripleclicks, is a site that has gained a lot of ground since January this year. With a server based in the US the site gets most of its traffic from the US and India.
It costs 1 TripleClicks credit (19US cents) to list an item on the site and the site doesn't actually pay people that sell on it until the buyer has received their goods.
This payment system won't make it the best option for anybody working on limited resources.
Trademe
A New Zealand online auction site that is possibly the best known ecommerce site in New Zealand. This could be because it was set up by the son of a TV economist, sold to the media conglomerate Fairfax and then tied to Stuff, the most widely-read news site in the country. It also could be because it's free listing nature allowed users to post unusual items for sale (like eBay). Some of the things have included a handbag used by the All Black captain to hit another player in a nightclub, the unsuccessful All Black World Cup squad of 2007 and a Prime Minister's signature. Listings are free and enhancement fees aren't too bad. Final fees for successful options range from 6.9% for items under $150 to NZ$71 and 1.9% for items over $1500. Most of it traffic comes from New Zealand but there's also a smattering of traffic from the US and the UK as well, which is surprising given that you need a NZ postal address and phone number to be a seller and have fees paid into a NZ bank account.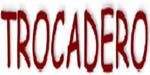 Trocadero
Trocadero is similar to Ruby Lane in that it is more of a shop front for people looking to sell the finer things in life than it is a place to auction off things. You pay a monthly subscription to get access to the site with more cash getting you more services. It was set up in 1999 and has a reasonable amount of traffic.

UK Bids Away
A British eBay equivalent that has a slowly growing inventory of listings and sellers. The site was originally launched in 2003, went down for rennovations but was relaunched twelve months ago according to Philip Hugh, one of the people behind the site. It has both small house lots listed and wholesale lots listed.
You don't need to pay any listing fees to advertise your items on UK Bids Away it has a bulk uploader and you are able to set up an online shop on the site.
According to Philip Hugh it gets 200,000 to 300,000 hits every two - four weeks.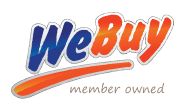 Webuy
A NZ-based online auction site that, according to site director Brooke McKenzie, is owned by its members (much like profitsharingauction) .
At the time of writing it had 312 members online and 69051 items for sale.
There are no listing fees and commissions range between 3% and 1%. If you should choose to sell something for more than NZ$10,0000 on the site then you are charged a flat fee of NZ$110.00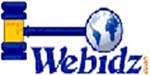 Webidz
Webidz is an ecommerce site where you can place classified ads or list auctions. It's been around since 2004 and gets most of its traffic from the US, although there is more than a little traffic coming from India, England, Australia and Canada. They don't charge listing fees or final sale fees but do charge a little for enhancements and an initial $5 'verification fee'.

Wensy
Yet another US-based eBay copy that's been around since 2004 (but was registered in 2003) and which seems to make most of its money from banner advertising and doesn't charge its users.
Xoobie
Yet another Australian auction site.
Yahoo! shopping
A foray into the ecommerce environment by one of the online giants, Yahoo shopping was started up in 2005 and, so far, looks more successful than their earlier venture Yahoo! Auctions.
Instead of going up against eBay this time it appears that Yahoo has challenged Google Base and Amazon for their throne.
At the time of writing Yahoo charged an initial US $50 start-up fee, a 1.5% transaction fee and a monthly merchant start up fee of US $39.
That buys you a shopfront, a backend and a whole lot of analysis.
It has received some good feedback from sellers and buyers.

Zillion
A New Zealand based online auction site Zillion has been around since 2005 but has not enjoyed anywhere the same level of success as TradeMe.
It gets most of its traffic from New Zealand and seems to have a lot of electronics and console games online.
To sell items on Zillion you need to have $10 in your Zillion account which sets you up as an accredited zillion member. Listing additions cost between 10 New Zealand cents and NZ$1.60. Final commission fees range between 25c and $199 depending on the price of the item.

Zozo
A Swiss online auction site, that has set itself up to be understood in French, German and English.
The site has only been up for a short while but has already garnered a lot of attention in Switzerland.
Sellers are able to sell via an online shop, classifieds or by auction. Listing Seller fees range from 0.10 Swiss francs to 5 Swiss francs, with store fees ranging from 19 Swiss Francs to 99 Swiss Francs, depending on how many items are listed in your store.